Stendörren Naturreservat
Tours > Hikes
In Stendörren you can explore the archipelago islands without a boat. On site, you will receive information about the Baltic Sea ecosystem, current challenges through algae blooms, the history of the archipelago shaped during the last ice age, as well as the local cultural history.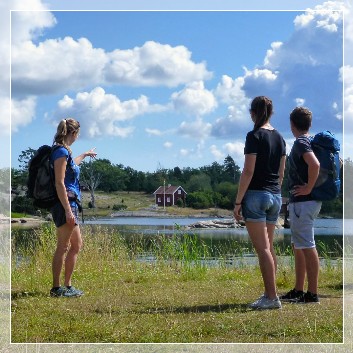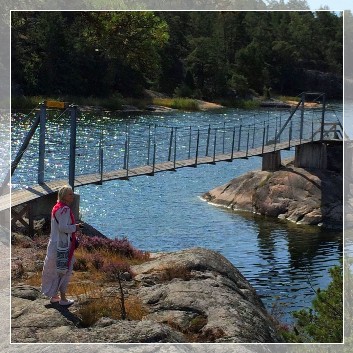 Route length:
2 - 8 km (as you wish)
Duration: 2 - 4 hours
Level: easy, forest paths, partly gravelroad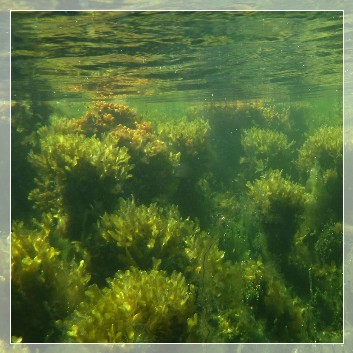 In the
Stendörren nature reserve
, we get very close to the archipelago and the Baltic Sea. Over several
suspension bridges
we can reach some of the
archipelago islands
- without a boat!
In this extremely varied nature reserve, we come across granite humps, coastal meadows, natural forests and species-rich pastures. This diversity, together with the breathtaking coastal landscape and the archipelago islands, guarantees an unforgettable experience.
There is not only a lot to discover here, but also a lot to learn. Find out interesting facts about how the landscape was shaped during and after the last ice age, about the Baltic Sea ecosystem and the current challenges, like algae blooms in summer. The Naturum information center also offers exhibitions on various topics, from nature to cultural history.
In the reserve there exist numerous marked trails. Therefore, hikes of different lengths are possible. Since you are traveling with your personal guide, this trip can be created after your personal wishes. If, for example, swinging suspension bridges are not one of your favorite adventures, we can of course avoid them.
Clothing and shoes must be adapted to the weather.
Typical
Swedish fika (coffee & pastry)
included.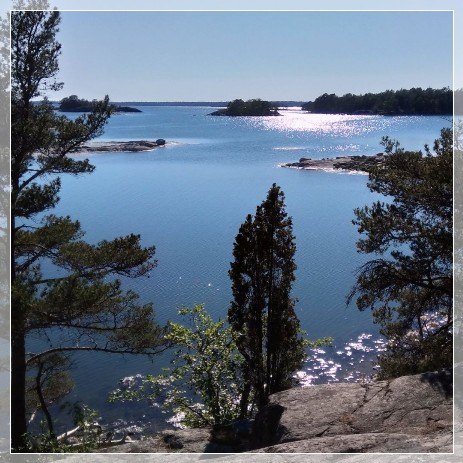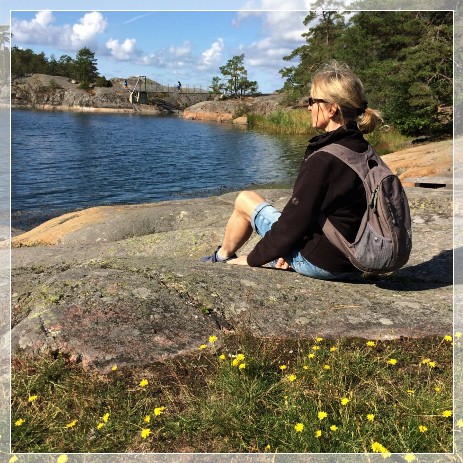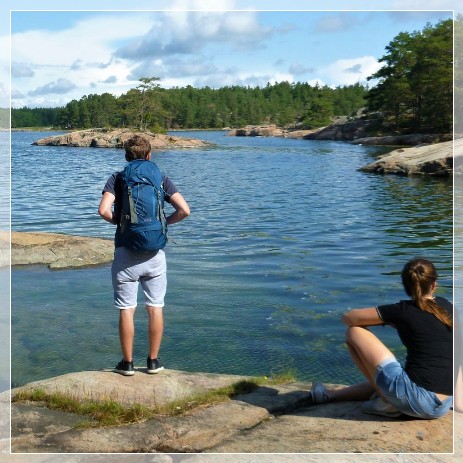 For more pictures of this hike please check out the gallery.
For information and booking please contact me by phone or e-mail.

back to
H
iking tours