Links & Recommendations
Plan your Trip
Here you can find information about accomodation, restaurants, cafés, museums and other activities.
If you wish, I can help you book your accommodation.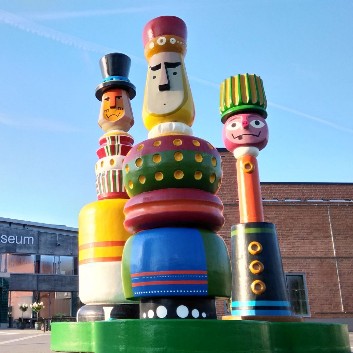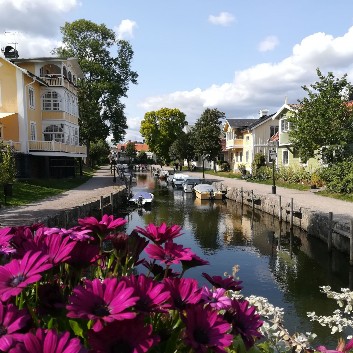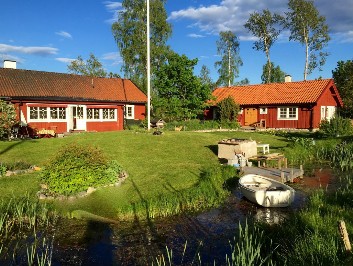 Tystberga Logi
Only 25 min from Stockholm Skavsta airport!
We are located at the beautiful countryside, 20 min from the archipelago islands and the Stendörren Nature Reserve by the Baltic sea. Wild animals as deers, roe deers and elks are frequent in the area.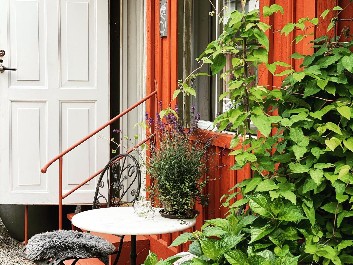 Skomakargården B&B Mariefred
Skomakargården is a personal and cozy B&B located in the centre of Mariefred, less than one hour away from Stockholm.
We have four nice rooms with private shower/WC, comfortable beds and
straight exit to the garden.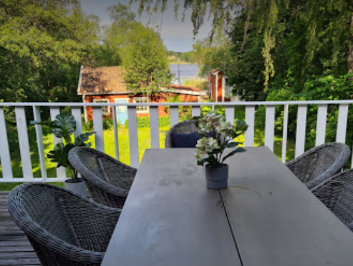 Strandvillan Gnesta
Strandvillan is located right next to the beautiful lake Frösjön and only 200 meters from the train station. During the summer, this is a natural place for canoeists to rest on and enjoy a sauna after the tour. T
he beautiful canoe trail passes right here and there is a canoe pick-up point close by.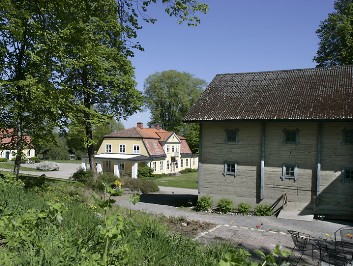 Torps Säteri in Husby-Oppunda
25 km northwest of Nyköping you can find cottages and accomodation at Torps Säteri for both small and large groups. There are four excellent hiking trails in the area with possibility for bird observation and even a sauna by the lake.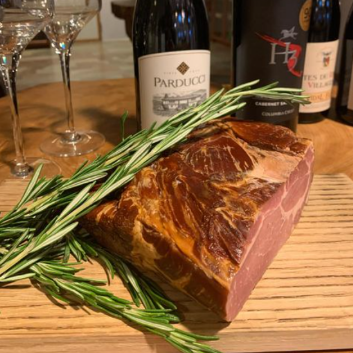 Öster Malma
In our restaurant Jägaren our skilled chefs offer carefully prepared dishes inspired by nature. We are extremely proud of the high-class ingredients that come from our surrounding forests and lakes.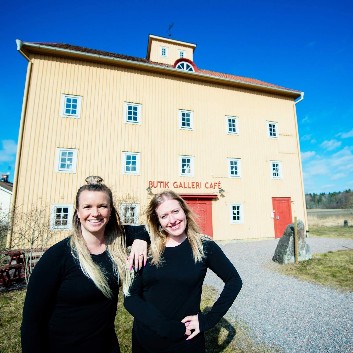 Gula Kvarn Nävekvarn
A cosy idyllic café in Nävekvarn. Welcome here to have lunch or s glass of wine in our garden. Have a Swedish fika inside the old mill house. Be sure to make a visit to the art gallery on the second floor.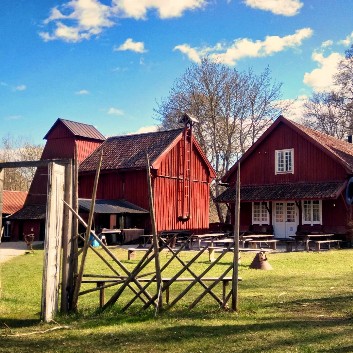 Skottvångs Grufva
In the former mining village you can find a combination of breathtaking history & very delicious and locally produced food.
The charming surroundings will transfer you to another era. Definitely worth a visit!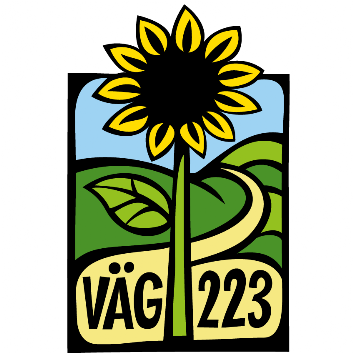 Väg 223
Make a discovery journey along road 223. At the roadside you will see sunflowers standing there as happy exclamation marks.
At each sign there is something to discover. Cafés, farm shops, galleries, and artisans and designers selling their products.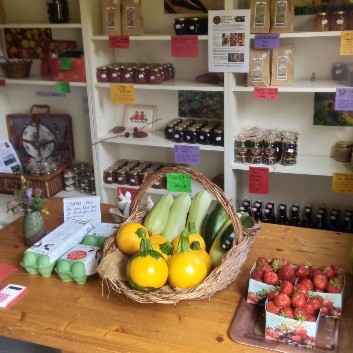 In the local farm shop you can buy eggs from happy hens, ecologically grown vegetables, jam made with natural ingredients and more.
Come for a garden visit with your children or work group and learn more about permaculture and a simple way of living in harmony with nature.