Because of the current situation no courses or workshops take place.
!!! Due to the Corona-situation these workshops cannot take place as planned !!!
New dates estimated in autumn 2021 !!!

4 days Tai Chi, QiGong, Meditation und Massage with Urbano!
Course language: english (translation possible to swedish, german, portuguese, french)
Date:
If you want to receive a message as soon as the new date is fixed, please send an email to info@swedenexperiencetours.com
Only with reservation! Limited places!
Program*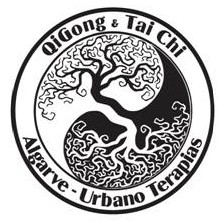 Thu May 21

Fri May 22

Sat May 23
Sun May 24

10-13 (part1)

no workshop
10-13 (part1)
QiGong
10 Buddha Stretches
10-12:30
Tai Chi
7 & 8 Yang Movements

14-17 (part2)

14-17

(with cloths!)




+

Do In

14-17
QiGong
The 7 Healing Movements
+
Meditative Sesssion
about Urbano
Urbano started his practice 8 years ago in the north of Portugal. In 2017 he became a professional Therapist, participated as a Tai Chi and QiGong Instructor in activities with various groups such as Elderly Homes, Schools and Associations and in an European dance and therapy Festival.
Prices
prices will be announced after a new course date has been decided.
Packages
Weekend-Pack Saturday & Sunday
XXL-Pack 4 days (one Workshop FOR FREE)
Please note:
open for all, new or experienced practitioners!
Please bring comfortable cloths, water and your own lunch.
At the end of every workshop you will receive a small manual in digital format with explanations and a video for your individual practice.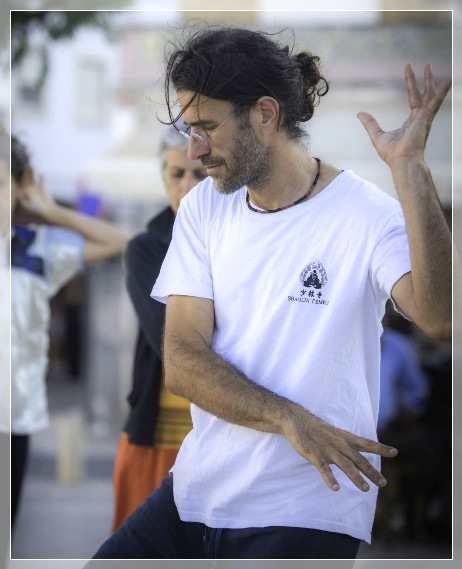 QiGong DaWu
During this workshop we will practice the 8 movements for QiGong DaWu, the Great Dance. It stimulates the gentle breath and calm mind, promotes good form, circulation of energy and blood and increases joints flexibility. You will also learn the self-massage technique Do In which is of chinese origin. It
uses the points of the energetic meridians of the human body known in traditional Chinese medicine practices, such as acupuncture. It is a curative, preventive technique and can be practiced every day.
Thai Yoga Massage
Thai Yoga Massage is a practice between two people to free and move blocked energy. It is fun, empowering and moving bodywork with massage and stretching techniques. Thai Yoga Massage is a meditation with two people sharing the movement in the present moment. This workshop offers the opportunity to enjoy giving and receiving some great body work. By the end you will be able to give a massage where you can already help someone to release body tension, restore their energy balance and establish a sense of grounding and a state of deep relaxation.
QiGong 10 Buddha Stretches
The 10 Buddha Stretches as a beginner course aims to provide the necessary tools for everyone to start an individual QiGong practice. During this course we will work on body stretching, muscle strengthening, motor coordination, meditation and body massage (Do In).
Tai Chi 7 & 8 Yang Movements
Tai Chi is known as "meditation in movement" and is as well a martial art. This practice promotes the constructive and curative work of the vital energy and amplifies its effects in the body health. In this workshop we will practice the 7 and 8 Yang Thai sequences that are accessible to everyone, exploring the calm mind and exercising the body in a smooth and relaxing energy. Your benefits will be improved strength, flexibility, balance, peace of mind, reduction of pain and stress as well as increased body energy (Chi).
QiGong The 7 Healing Movements
During this course we will practice the 7 healing exercices and the Dao 5 elements active meditation. They stimulate the conduction of energy (Chi) through the body's energy channels (meridians) using energy visualization, breathing techniques and body movements, allowing to reach the balance between body, mind and spirit through the exercices and meditation.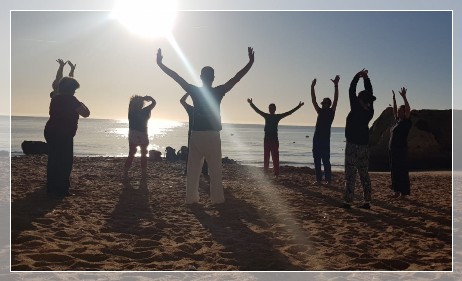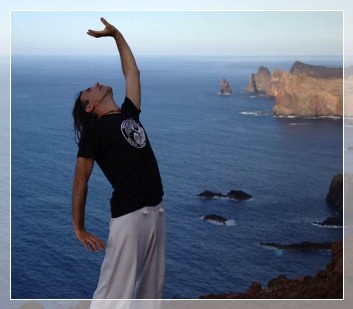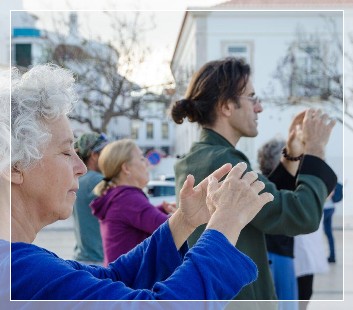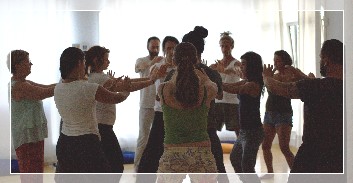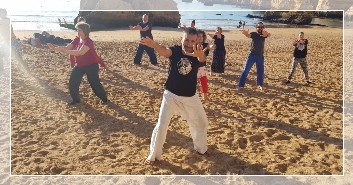 For more information and reservation please contact
+49 1573 0972593
+46 (0)76 0810511
info@swedenexperiencetours.com
*subject to modifications