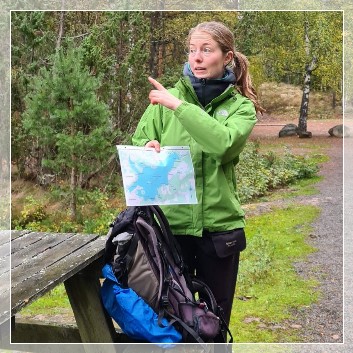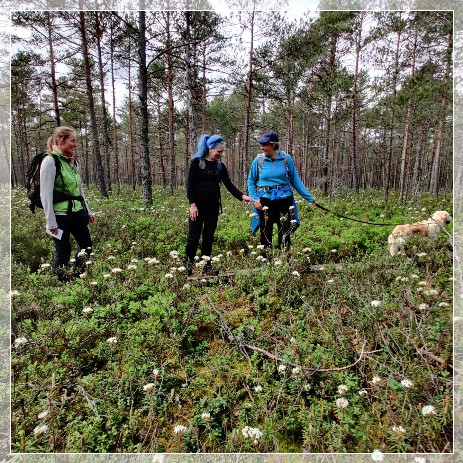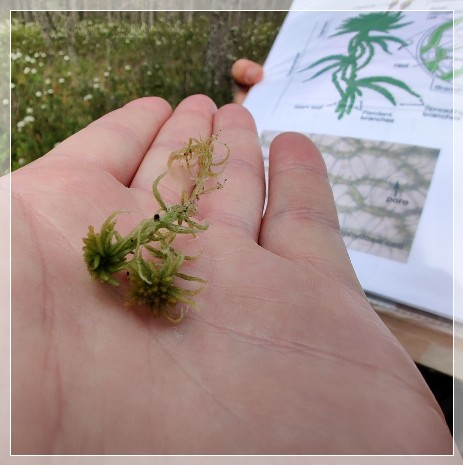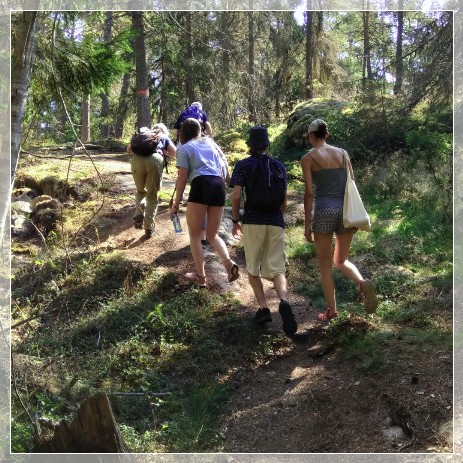 Sörmlands' varied nature is best explored on foot. To experience the diversity of the landscape, you don't have to cover hundreds of kilometres. Even a single day trip can unite swampy moors, damp birch forests, dry coniferous forests, white sandy beaches and granite formations along the coast. There are also several castles to be found along the way.
As a geographer, biologist and your personal guide, I will provide information about the local nature and culture throughout all guided tours. Come with me and you will learn about the last Ice Age, the landscape we walk through, about plants and animals as well as the local culture and history.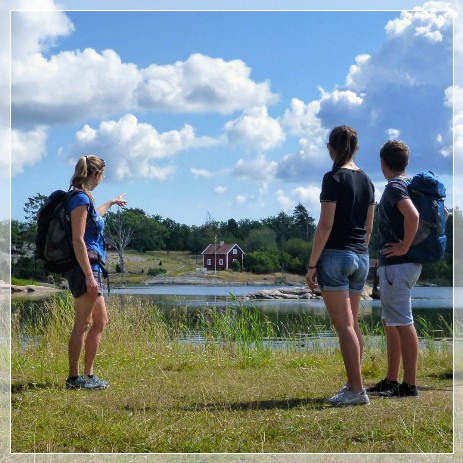 Femöre Naturreservat
Discover the exciting history of the Femöre peninsula and learn about the formation and development of the Baltic Sea.
Labro Ängar Naturreservat
Get to know the traditional land use of nutrient-poor meadows, their diverse flora and geological witnesses of the last ice age.
Simonberget Naturreservat
Mountain Simonberget rewards the steep ascent with a great view. In Koppartorp we find remains from the mining era.
Gälkhyttan - Överdammen
On this hike you will get an insight into different moorlandscapes and their development over time.
Around lake Nävsjön
Learn about the last Ice Age as well as the formation and peculiarities of the moorland in Nävsjömossens' Naturreservat.
Nävekvarns' Klint
Breathtaking views of the archipelago islands and ancient remains witnessing of an interesting cultural history.
Bråfalls Såg - lake Björken
This circular hike combines cultural sights, like an ancient sawmill, with beautiful nature in the Nynäs Naturreservat.
Nynäs Brygga - Sandvik
A varied hike through protected forest and along the coast with numerous geological sights and a beach with light sand.
Stendörren Naturreservat
Discover the archipelago without a boat - several islands can be reached on foot via suspension bridges. On site you get to learn about the Baltic Sea ecosystem.
Koppartorp - Nävekvarn
Combination of historically interesting places and very varied nature. Discover 3000-year-old rock carvings and countless remainings of the local mining history.
Marvikarna - Krampan
These nature reserves are characterized by steep cliffs and rift lakes - a breathtakingly beautiful landscape. At the former mine Skottvångs Gruva we can take a swedish "fika" in today's café.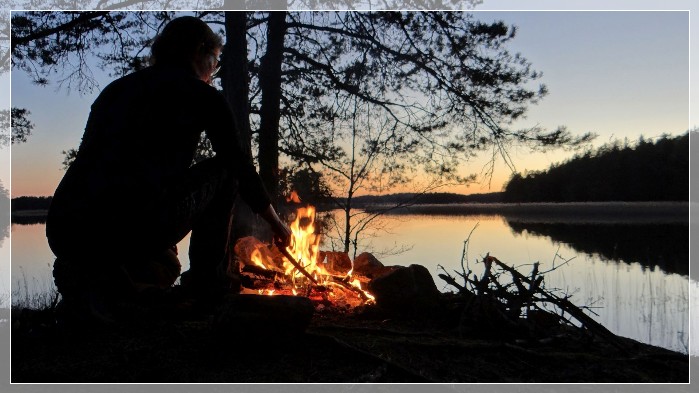 Are you interested in a guided multi-day hike? We will be walking through Sörmlands' very varied and often breathtaking nature, collecting our own firewood and enjoy dinner by the campfire. If you wish, you can of course take a refreshing bath in a lake or the Baltic Sea.
More information about multi-day hikes will be available soon.
Please don't hesitate to make your personal request by contacting me directly via phone or e-mail.
Please note:
This is only a selection of the tours possible. Do you have a special request and have not yet discovered the right tour for you? Please
contact me
by phone or email! I will try with pleasure to make your dream tour possible for you!